Canvas Prints
Handmade individual canvas prints produced using your own photograph or image. We can work with most digital media formats: jpg, tiff, dng or an original photograph that we scan or photograph.
SIMPLY SEND US YOUR IMAGE   to   garyfield1@yahoo.com

The printed canvas is stretched over stretcher bars and the picture is gallery wrapped around the frame producing a piece of wall art ready to hang.
We use top quality materials with pine stretcher bars, the bars are 18mm thick but we can supply 38mm bars if required. (except the smallest size where we use a pine frame with the canvas bonded to the frame)
The canvas is either 100% cotton or polycotton depending on finish required. We use an epson wide format printer with uv resistant pigment inks.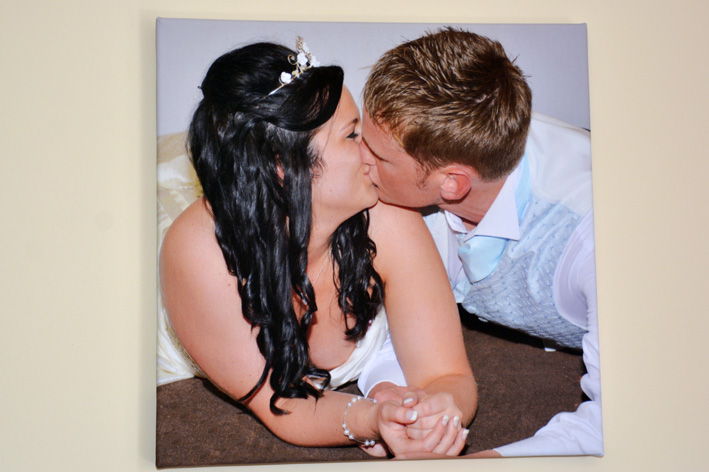 Prices
Rectangular Canvases
12" x  8"     £ 12.00
14" x 10"    £ 15.00 
20" x  14"   £ 18.00
30" x  20"   £ 25.00
Square Canvases
12" x 12"    £14.00
14" x 14"   £ 16.00
16" x 16"   £ 18.00
20" x 20"   £ 22.00
Please email your image to garyfield1@yahoo.com along with size that you require.
Available in full colour, black & white or sepia tone.
Why not put a number of images on one canvas as a collage, or a combination of  a collage background
blended with a single main image creating a truley individual piece of artwork.
We can also print with a white or black edge to your canvas, please ask for details and prices.